#CyberobicsJourney
Write your own success story
Do you want to lose weight, improve your level of fitness or simply live a healthier, happier life? Let our community inspire you and write about your own #CyberobicsJourney
with CYBEROBICS!
BEFORE
AFTER
SIGNIFICANTLY MORE MOTIVATED
Nils | in the best shape of his life
Thanks to training with instruction by CYBEROBICS, Nils has achieved significant success and is now happy in his own skin.
BEFORE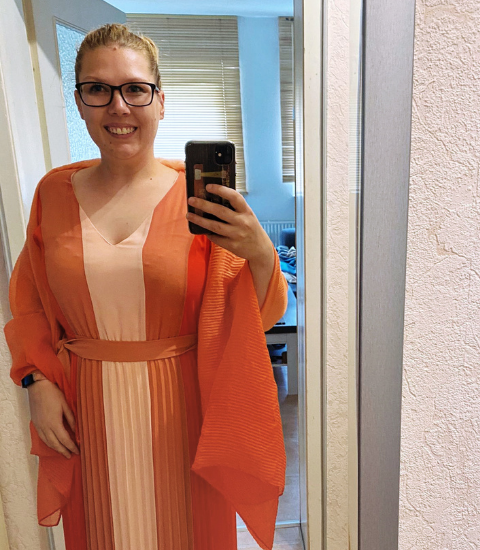 AFTER
TRAINING HAS BECOME ROUTINE
Viviane | fitter and healthier
Thanks to CYBEROBICS, Viviane can now attempt more difficult levels, discover new classes and confidently do exercises like planks and burpees.
BEFORE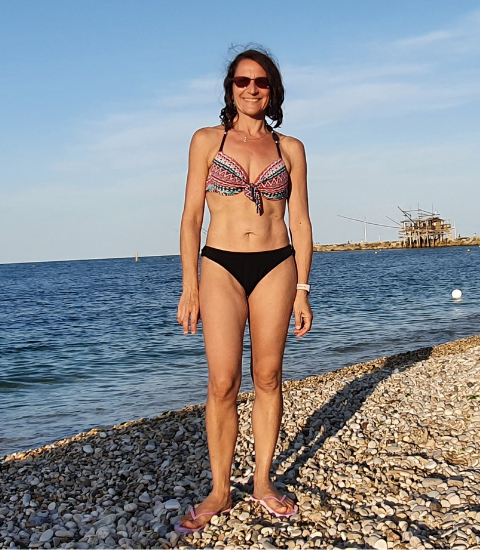 AFTER
SPORT BRINGS PEOPLE TOGETHER
Loredana | finally free of back pain
CYBEROBICS and our community increased her enjoyment of sport even further. And, despite her desk job, Loredana no longer has any problems with back pain.
BEFORE
AFTER
HAPPIER THAN EVER BEFORE
Michaela | - 35 kg
Thanks to regular training with CYBEROBICS, Michaela discovered the joy of fitness and lost 35 kilograms.
BEFORE
AFTER
MATZE'S FITNESS JOURNEY
Matze | -18 kg in four months
From couch potato to motivator – that's a pretty good description of Matze's fitness journey. Thanks to CYBEROBICS, he was able to successfully integrate sport into his everyday routine.
BEFORE
AFTER
SPORT IS FINALLY FUN
Jojo | Feeling good again
In the past, Jojo considered sport to be completely unnecessary – until she started training with CYBEROBICS. Today, she enjoys fitness and movement.
TELL US ABOUT YOUR #CyberobicsJourney
With your success, you can motivate others to adopt a fitter and healthier lifestyle.
As a thank you, we will give you a free year-long membership to CYBEROBICS after your story is published.

-->