#CyberobicsJourney
Write your own success story
Do you want to lose weight, improve your level of fitness or simply live a healthier, happier life? Let our community inspire you and write about your own #CyberobicsJourney
with CYBEROBICS!
BEFORE
AFTER
FINDING COURAGE
Sabine | back in shape
Even an accident couldn't take away Sabine's motivation for sport. She has fought her way back with CYBEROBICS and is fitter than ever.
BEFORE
AFTER
FEELING BETTER
Eric | has discovered the joys of fitness classes
Eric has decided to say goodbye to his former unhealthy habits. Thanks to CYBEROBICS, he has discovered how fun fitness classes can be and has found his ideal training format.
BEFORE
AFTER
SIGNIFICANTLY MORE MOTIVATED
Nils | in the best shape of his life
Thanks to training with instruction by CYBEROBICS, Nils has achieved significant success and is now happy in his own skin.
BEFORE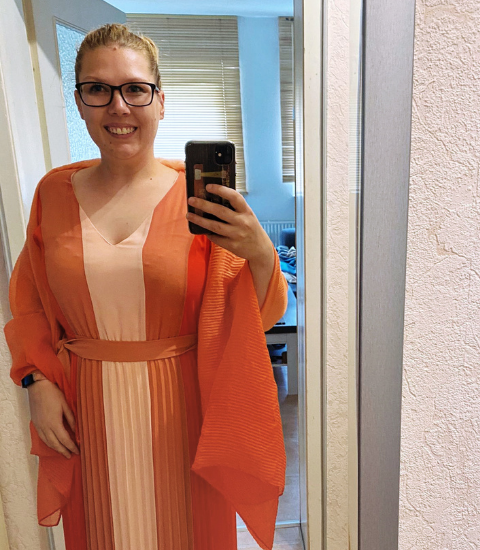 AFTER
TRAINING HAS BECOME ROUTINE
Viviane | fitter and healthier
Thanks to CYBEROBICS, Viviane can now attempt more difficult levels, discover new classes and confidently do exercises like planks and burpees.
BEFORE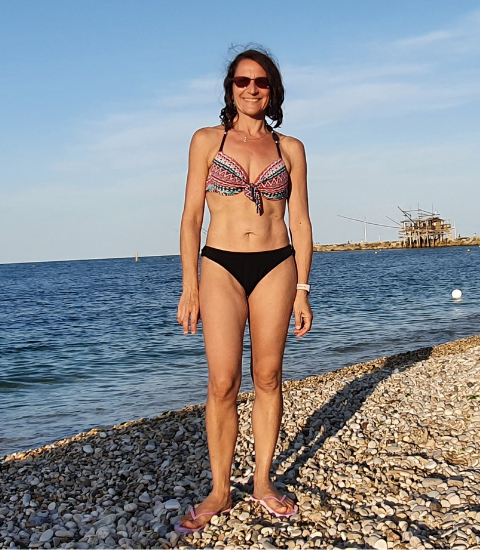 AFTER
SPORT BRINGS PEOPLE TOGETHER
Loredana | finally free of back pain
CYBEROBICS and our community increased her enjoyment of sport even further. And, despite her desk job, Loredana no longer has any problems with back pain.
BEFORE
AFTER
SPORT IS FINALLY FUN
Jojo | Feeling good again
In the past, Jojo considered sport to be completely unnecessary – until she started training with CYBEROBICS. Today, she enjoys fitness and movement.
FIND EVEN MORE SUCCESS STORIES