EXPERIENCE OVER 300
LIVE CLASSES A WEEK
NEW: LIVE CLASSES AT OVER 220 GYMS
Experience the unique combination of effective workouts, top coaches and an exciting light and sound show. Now LIVE at your
Gold´s Gym
,
McFIT
and
JOHN REED
. Let your coach, at the gym or via live-stream, and group dynamics motivate you every time. This is how to achieve your individual fitness goal – and much more!
FIND YOUR LIVE CLASS
Boost your fitness, strengthen your body, burn calories or lose weight – no matter what your fitness goal, with over 300 LIVE classes, you'll find the right one for you.
TONE
This class will get you in shape week by week. With simple but effective exercises from bodyweight training, your body will get toned.
SWEAT
If you're looking for a challenge without completely exhausting yourself, this low intensity interval workout is right for you.
STEP
Ready for the next STEP? This bodyweight workout is tough. 50 minutes of cardio, strength and endurance intervals will burn fat.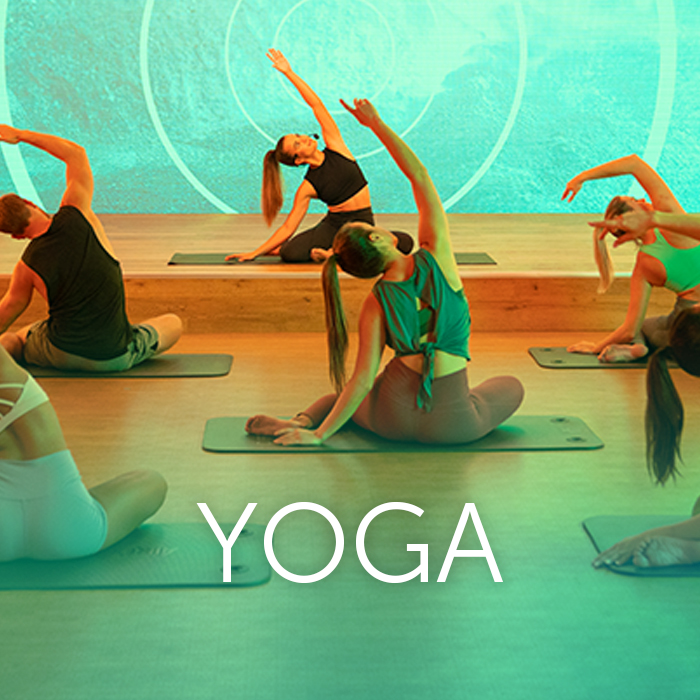 YOGA
This is your feel good journey for both - your body and your mind. Namasté!
SIXPACK
Make the center of your body your power base, with this intensive SIXPACK Workout!
RACE
This RACE class will light up your mood. Smooth changes between different resistance and speed levels will increase your circulation.
FLOW
Harmonize your body & mind and leave your daily routine behind. Follow the soft sounds of the music and feel the FLOW.
STRONG
Be STRONG, feel strong! Your workout for more strength, performance and stability. Train all major muscle groups.
HILLS
Ready for a challenge? Then let's go! In this advanced class, various sequences in and out of the saddle will get your body in shape!
BURN
This workout is on fire! In this high intensity interval training, your coach will push you to your limit in 20 minutes. Feel the BURN.
BARRE
Look forward to a ballet-inspired workout that pushes you to stretch and strengthen every muscle in your body.
BASE
Good vibes only with our low intensity cadio workout. If you are looking for a FUN low intensity workout - sign up now!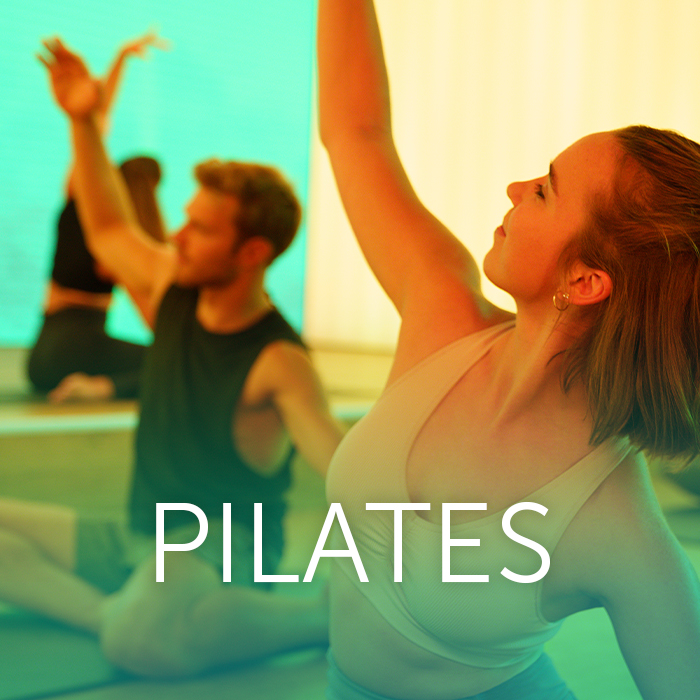 PILATES
Realign your posture and tone from head to toe with a demanding mix of strengthening and stretching exercises.
PUMP
One workout, endless results! In just 50 minutes, you will strengthen and tone your entire body with barbells and weights.
RECHARGE
Now it's your time to relax! Turn off your thoughts, relieve stress and relax your strained muscles. This class treats your body & mind.
DANCE
Fill your workout with joy. Swing your hips to the beat as our coach teaches you simple, fun choreography.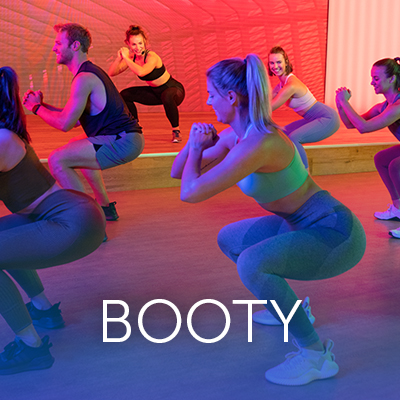 BOOTY
Talk about your WOW factor! This high rep, body weight lower body workout, will have your glutes burning.
HEAT
Want to burn a ton of calories in a short amount of time? Then this is the HIIT class for you.
CLIMB
CLIMB to the top! If your goal is to improve your endurance and define your muscles, this class is the right one for you.
BOX
BOX your way to fit! This class is the full fitness package: strengthen your whole body as you improve your speed and coordination.
RELAX
Just RELAX - these 20 minutes are just for you and your body. Mobilize your entire back and get rid of unpleasant tension and unnecessary stress.
BEAT
No matter if you are a beginner or already a cycling pro - this class is for every level. Train your endurance and burn calories.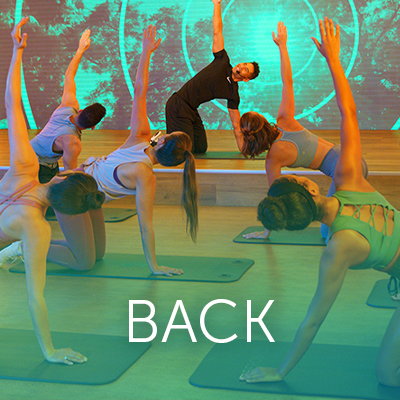 BACK
The best remedy for back pain: a healthy posture. Strengthen, mobilize and stabilize your spine as well as the deep muscles.
MORE THAN 300 LIVE CLASSES A WEEK
EVERY LIVE CLASS A UNIQUE EXPERIENCE
PURE MOTIVATION AND ENDLESS FUN
FAQ
Where do the LIVE classes take place?

In

McFIT

,

JOHN REED

,

High5

and

Gold´s Gym

fitness centres in Germany, Austria and Switzerland. You can find more information on the respective gym websites.

Who can participate in the LIVE classes?

All members of McFIT, JOHN REED, High5 and Gold's Gym can participate.

When do the LIVE classes take place?

You can find the course schedules on the profile page of the respective gyms
Try out the LIVE classes by CYBEROBICS at your gym now
-->