For our coaches, fitness is their passion and their life. They will guide you to your fitness goal with effective workouts and a lot of motivation and fun – at home or on the go.
CARO
HEAD OF CYBEROBICS GROUP FITNESS

Caro follows the KISS principle in her classes: Keep it smart and simple. You won't find complicated exercises, instead simple but effective routines.

"KEEP IT SIMPLE AND SMART"
FRANZI
SENIOR GROUP FITNESS CONCEPTER

Geminis need variety – in Franzi's classes, her zodiac sign says it all. Her classes are full of variations, and are tons of fun.

"TWO RULES FOR GREAT SUCCESS: #1 HAVE FUN. #2 NEVER FORGET RULE NUMBER ONE"
LISA
HEAD COACH FOR CARDIO

In Lisas' classes you will feel that fun and progress are not mutually incompatible at all. Together you will accelerate your power and celebrate your achievements whilst having lots of fun. Convince yourself!

"PROGRESS BEGINS AT THE END OF YOUR COMFORT ZONE"
WILLI
HEAD COACH FOR TONING

You won't find a cookie cutter approach to fitness in Willi's classes. Even if you have to take a break during the workout, it is important for Willi that you power through until the end! Her classes are for everyone who wants to move forward and improve themselves.

"SHIFTING GEARS RIGHT WILL MAKE YOUR JOURNEY EASY AND BRIGHT"
CHRIS
HEAD COACH FOR STRENGTH

As the former captain of a football team, Chris always wanted to get the best out of everyone – and he does the same in his classes! His drive will make you feel empowered during class, and happy when you finish his class.

"TRAINING IS NOT ABOUT BEING GOOD, IT'S ABOUT GETTING BETTER."
LEA
HEAD COACH FOR CYCLING

Lea's classes are pure motivation. She will push you to do your best, not like a drill seargent, but more like a cheerleader. You will be surprised how much power you have!

"YOU WILL ALWAYS FEEL BETTER AFTER YOUR WORKOUT!"
Billy
Don't be fooled by Billy's easy-going, Californian nature: His classes are far from a walk on the beach. You want an intense training session and improve your technique? We have the coach for you.

"I CAN DO ALL THINGS THROUGH CHRIST WHICH STRENGTHENS ME."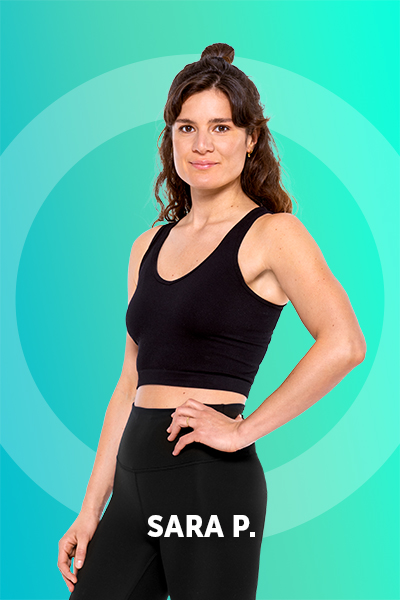 Sara P.
Sara knows how to train your core. Her full-body classes are packed with action, will make you sweat, and will help improve your posture. Sara wants you to feel empowered and fully alive by the time you finish her class.

"CHANGE HAPPENS THROUGH MOVEMENT, AND MOVEMENT HEALS"